Established in 2003, the famous bloghorloger.ch, the first online watch media in Switzerland, is becoming in 2021 Swiss Watch Passport (by JSH). It advocates independence, journalistic ethics and the power of opinion. Free and committed, it is by turns factual and precise, while also knowing how to be subjective and spicy.
This 'passport' is a sesame to the country of Swiss Made, the miraculous terroir of world watchmaking. One enters through the border of micro-mechanics, design, status markers, investment, the history of migrations and religions, geographical, climatic, industrial, sports and adventurers as well as celebrities, elite athletes and cultural reasons… A ground where human stories, sometimes cluttered by some egos, remain fascinating, full of wanderings as well as resilience.
Joël A. Grandjean
Publisher, Editor-in-Chief & Journalist
Vincent Daveau
Vice Chief Editor, Watchmaker, Historian,
Ollivier Broto
Prowatch NGO Association Vice President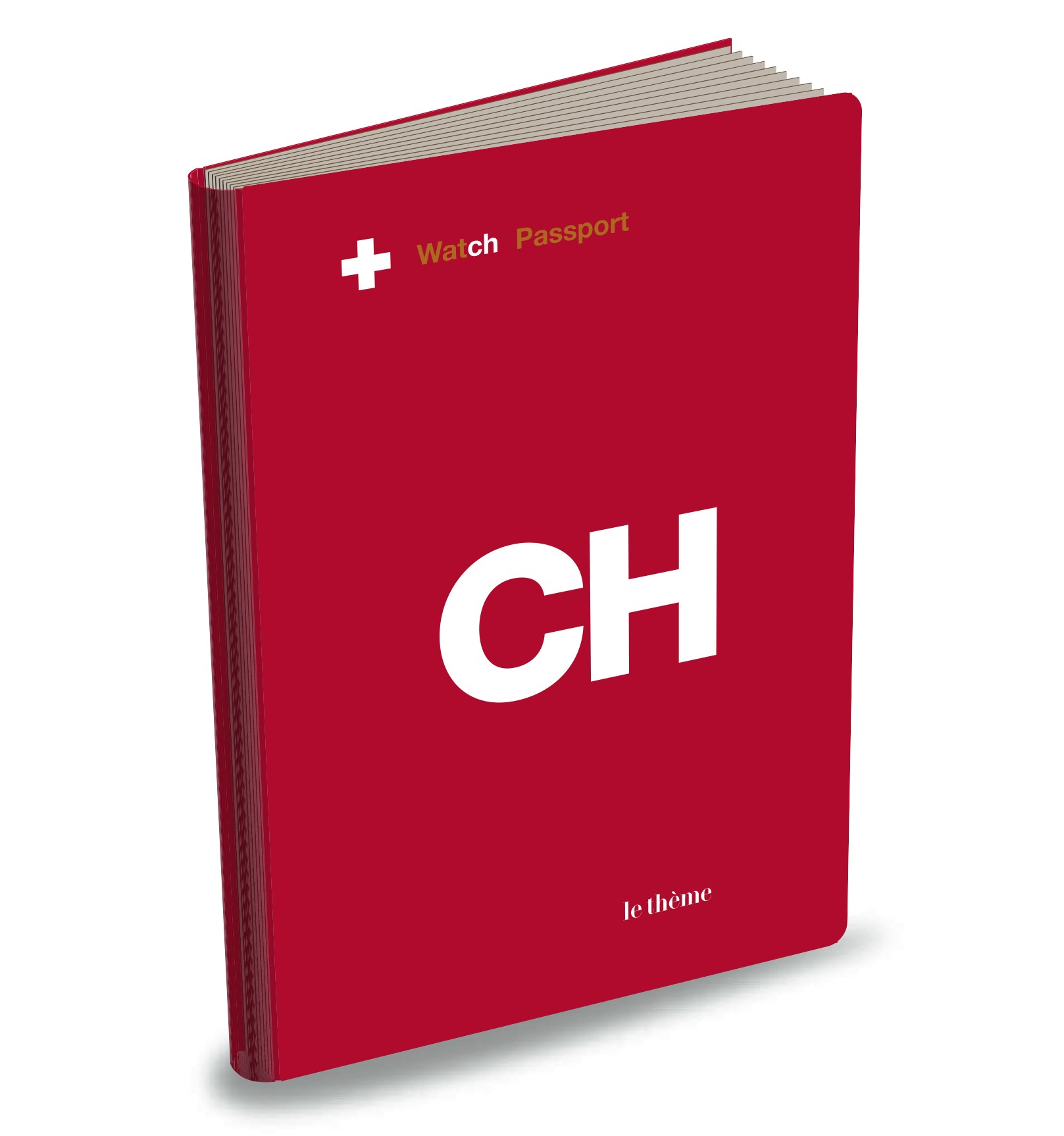 Since 2000
In the beginning there was an informal group of friends involved in the watchmaking industry. They met regularly, exchanged information, gossiped, revealed things, rumored things, wanted to know more, and often got scoops.
Unfortunately, the group suddenly dissolved and dispersed geographically. They promised themselves to replace the physical meetings by writings exchanged on a common platform. This was the very beginning of blogs, the first posts were released in 2003.
At that time, the search engines (Alta Vista, Yahoo, MSN and then Google from 1998) were just starting. The problem was that they started to bring up news that was naively supposed to be invisible. The fact that the mistress of a well-known watch CEO could suddenly be covered by the media prompted the participants to urgently designate the journalist of the group to smooth out everything and put it back in form. Joël A. Grandjean (see his profile) took on the job and carried on alone with the first Swiss bloghorloger's project.
Since 2005
bloghorloger.ch became a free, strong media. Just the reference and independent voice of the industry. The one that sometimes teases and sometimes exhorts, always with respect and passion. Followed by all the specialized journalists, it became a powerful force of influence as shown by some unforgettable traceability tests carried out internally.
This media is one of the main goals of "ProWatCH, Savoirs et Culture Horlogers suisses", a non-profit association which since 2006 supports the international independent press agency, TàG Press +41 (20 media, 10 of whom dedicated to watchmaking). Thanks to the networking of renowned journalists and experts, its founder, the PR journalist Joël A. Grandjean accepted several mandates as editor-in-chief: the magazines Heure Suisse, Heure Schweiz, Année Horlogère Suisse, Watchonista.com.
2013 and 2015
Twice, in 2013 and 2015, on the eve of the opening of a major watch show in Geneva, the site was hacked. As of 2015, it voluntarily remained inactive so as not to compete with TàG Press +41's clients.
2019
Joël A. Grandjean has formed JSH Archives & Patrimoine, a NGO association dedicated to reviving the Journal Suisse d'Horlogerie founded in 1876. A world first, this printed magazine intended for watchmaking personnel becomes the only media to refuse advertising from watch brands! A policy that was enthusiastically welcomed by the galaxy of suppliers and co-contractors, and which was intended to be a concrete sign of its independence.
2021
In the spirit of JSH, i.e. in accordance with the history of a medium that since 1876 has been intertwined with the history of Swiss watchmaking, the Swiss Watch Passport is also intended to be an initiatory and no-nonsense publication. Ethical and independent, it intends to always carry the voice of the world of subcontractors and independents in French and English while opening up, under the sign of creativity, to "partnerships" with watch brands increasingly eager to conquer collectors and aficionados.
Already in 2006, in the founding statutes of "ProWatCH, Savoirs & Culture Horlogers Suisses", alongside the bloghorloger.ch, the Swiss Watch Passport already appeared under the SWP initials. The non-profit association therefore continues to support this media which also benefits from the support of the JSH Archives & Heritage association.
Joël A. Grandjean
Publisher, Editor-in-Chief & Journalist
Vincent Daveau
Co-Editor-in-Chief
Ollivier Broto
ProWatCH Co-Founder, Expert
Shaniah A. Gibson
Translations Supervisor
Albert-J. de Buttes-LaCôte
Reporter, TàG Press +41
JSH Magazine (1876)
News Label
Next Expert
Senior News Editor
On process
Bureau Chief, UK
Caribbean West Ind.
WhatsApp
+1 (758) 286-4599
+44 (772) 343-1627
USA Hollywood/FL
+1 (954) 889-5522
Welcome!
Become a supporting member of the JSH Archives & Heritage Association or the ProWatCH Association
https://PayPal.me/jsh1876
Partnerships & Boostings
5, rue Etienne Dumont
P.O. Box 3238
CH-1211 Geneva 3, Switzerland
+41 44 586 7927