A catalogue raisonné is a comprehensive, annotated listing of all the known works of an artist or sculptor that includes all the details of each work. It is a relatively common document in the art world, but to the best of our knowledge, it has never been done for a watch brand… until now.
A Selection of Ashmita Muthoora / @TRP, Public Relations Cabinet
Insta | Linkedin | Facebook
"The idea for the project came about when a customer who had bought an LM2 in red gold wrote to me asking how many models had been made," explains MB&F Founder Maximilian Büsser. "So, I looked it up and told him that his timepiece was one of 31 pieces made. He wrote back in complete surprise, saying that it couldn't possibly be correct as his watch wasn't a limited edition. I told him that the number was right and he was ecstatic!"
"Over our first 15 years, we crafted only about 3,000 pieces, spread across 18 calibres and countless variations," Max continues. "If you do the maths, you quickly realize how few pieces of each model there are out there. By sheer coincidence, at about the same time, our friend William Massena suggested the idea of a Catalogue Raisonné to me. So the idea was born from this interaction to share our whole body of work in full transparency."
The MB&F Catalogue Raisonné is a 312-page book (in English) that contains information about every single timepiece produced from the years 2005 to 2020, including prototypes and pieces that were not officially announced before. The book documents all 160 product variations along with over 400 photographs and indicates details such as the model name, reference number, materials, years in production, and the exact quantity produced.
The Catalogue Raisonné begins with 30 pages about the history of MB&F written by journalist and watch expert Suzanne Wong. The book is then divided into chapters, documenting the Horological Machines, the Legacy Machines, and the co-creations that have all been meticulously researched and documented by watch expert William Massena, working closely with the MB&F team.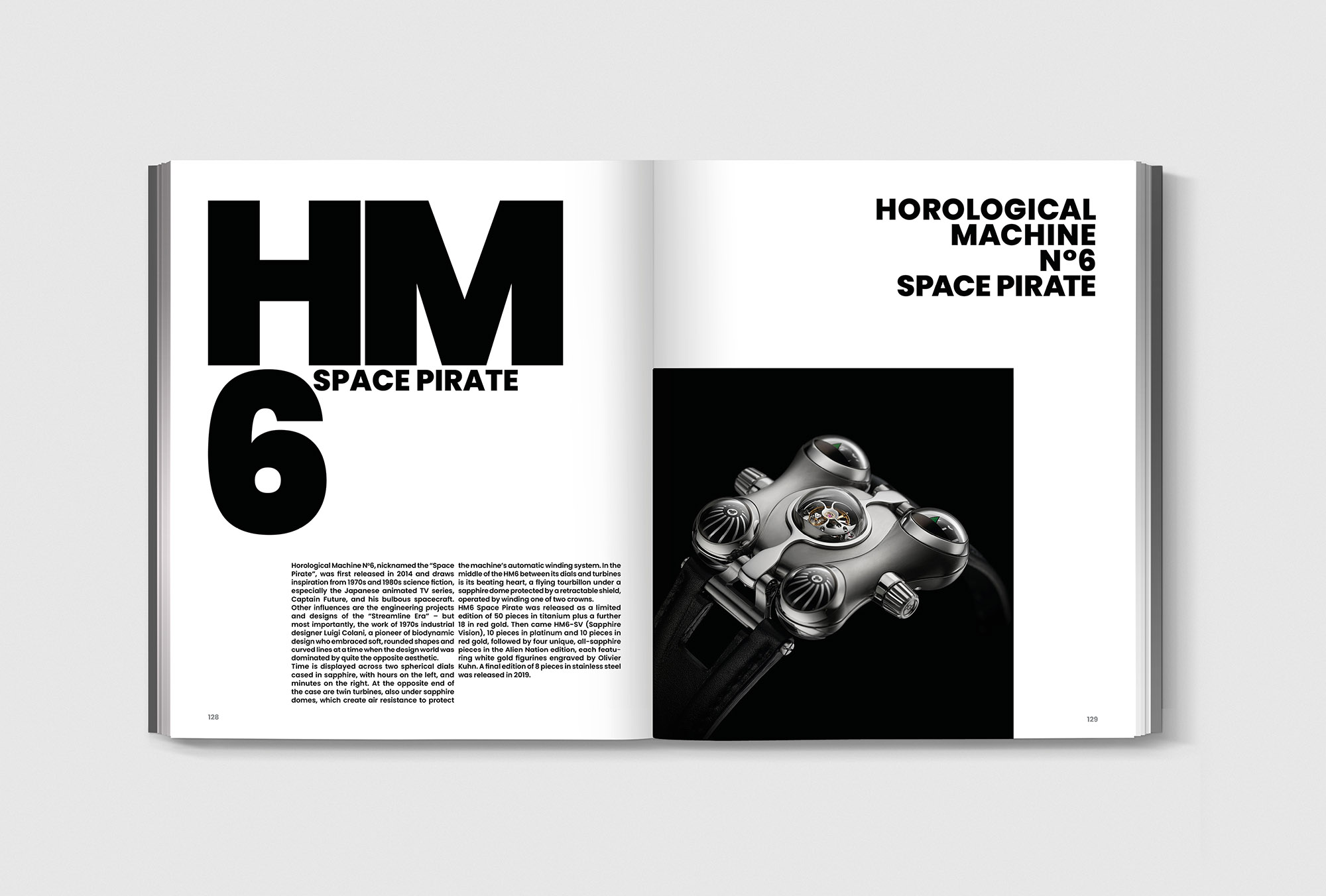 Readers will discover the complete body of work of MB&F, including some surprises. It is a well-known fact that the brand does not accept requests for bespoke timepieces, however, in 2009 and 2010, when times were hard, they decided to design several unique pieces, which were sold without press release or fanfare. In true transparency, the reader will also discover these horological surprises among the pages of the book.
The Catalogue Raisonné is published by renowned publishing house Editions de La Martinière and distributed by Abrams, in a first run of 2,000 copies