Who has never dreamed of having their own pair of sneakers, a handbag or a wallet featuring their children, a comic strip figure or Bubble, a goldfish in the bowl?
By Philippe Perret du Cray / JSH® Magazine & Swiss Watch Passport's Partner
Insta SWP | Insta JSH® | Facebook | Twitter | Linkedin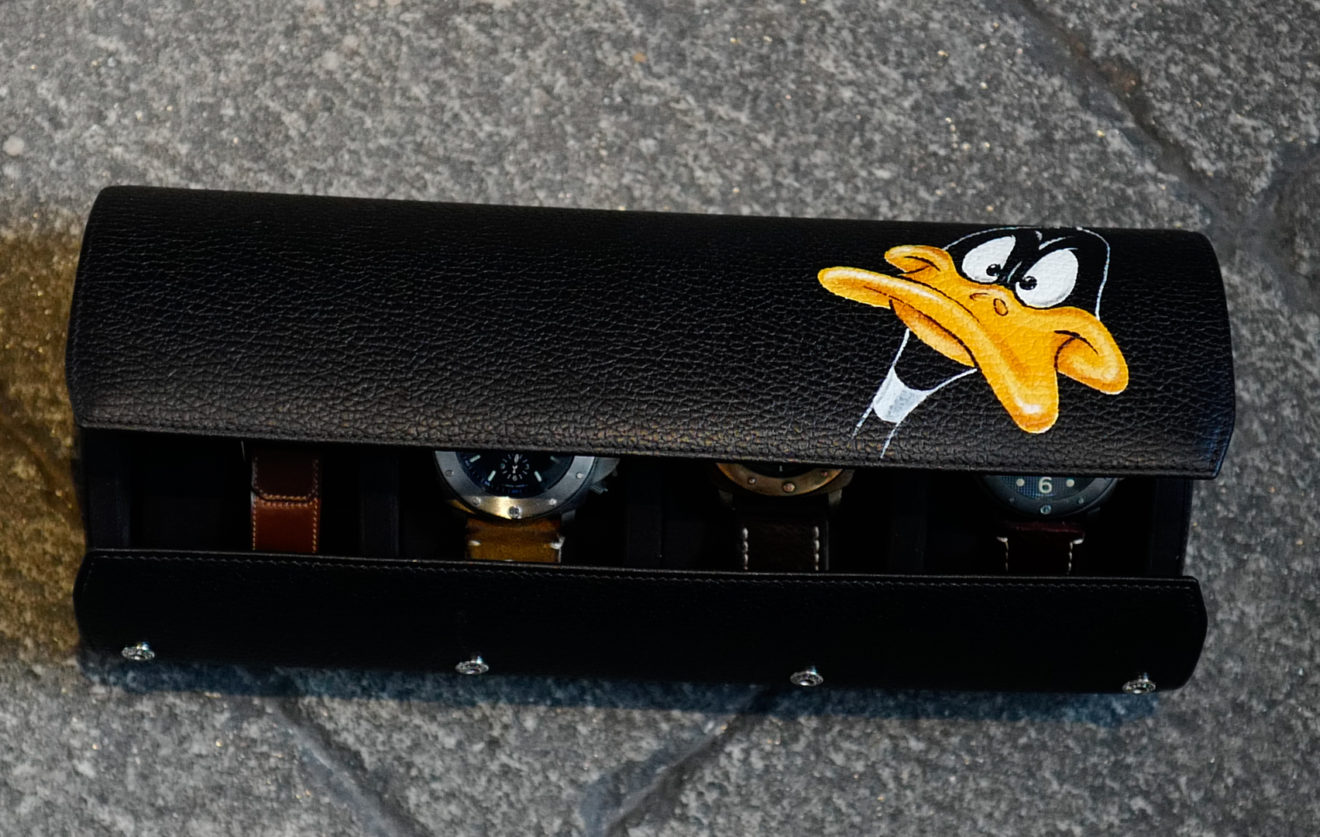 Nowadays, luxury customers are no longer satisfied with just products, but are looking for a specific, very personal emotion, which is increasingly expressed through customization or a made-to-measure request. This is the statement of the founders of Custom & Colors, two Italians with a strong expertise in watch and jewelry design, one of whom is Giorgio Bergamini, whom I have met in Geneva at the Re-Luxury Fair.
The art of turning an everyday piece into an everlasting WOW effect!
With a team of designers and artists located between Carouge and Milan, they personalize new items as well as vintage treasures. Only unique pieces, artworks, results of customer's imagination and emotions' vectors: three golden bridges on a pair of sneakers, a snake on the strap of a Submariner, wheels on a watch case of a watch expert…