There is magic in this improbable universe at Crêt du Locle inhabited by safes. Certainly the biggest collection of safes in Switzerland, and maybe even in the world? A nightmare place for burglars….
By Ollivier Broto / TàG Press +41 (News Agency)
Read the article in JSH® Magazine, issue #01-2021. Subscribe
This place is a nod to the history of La Chaux-de-Fonds, since around 1900, the upper town was the home of three legendary manufacturers.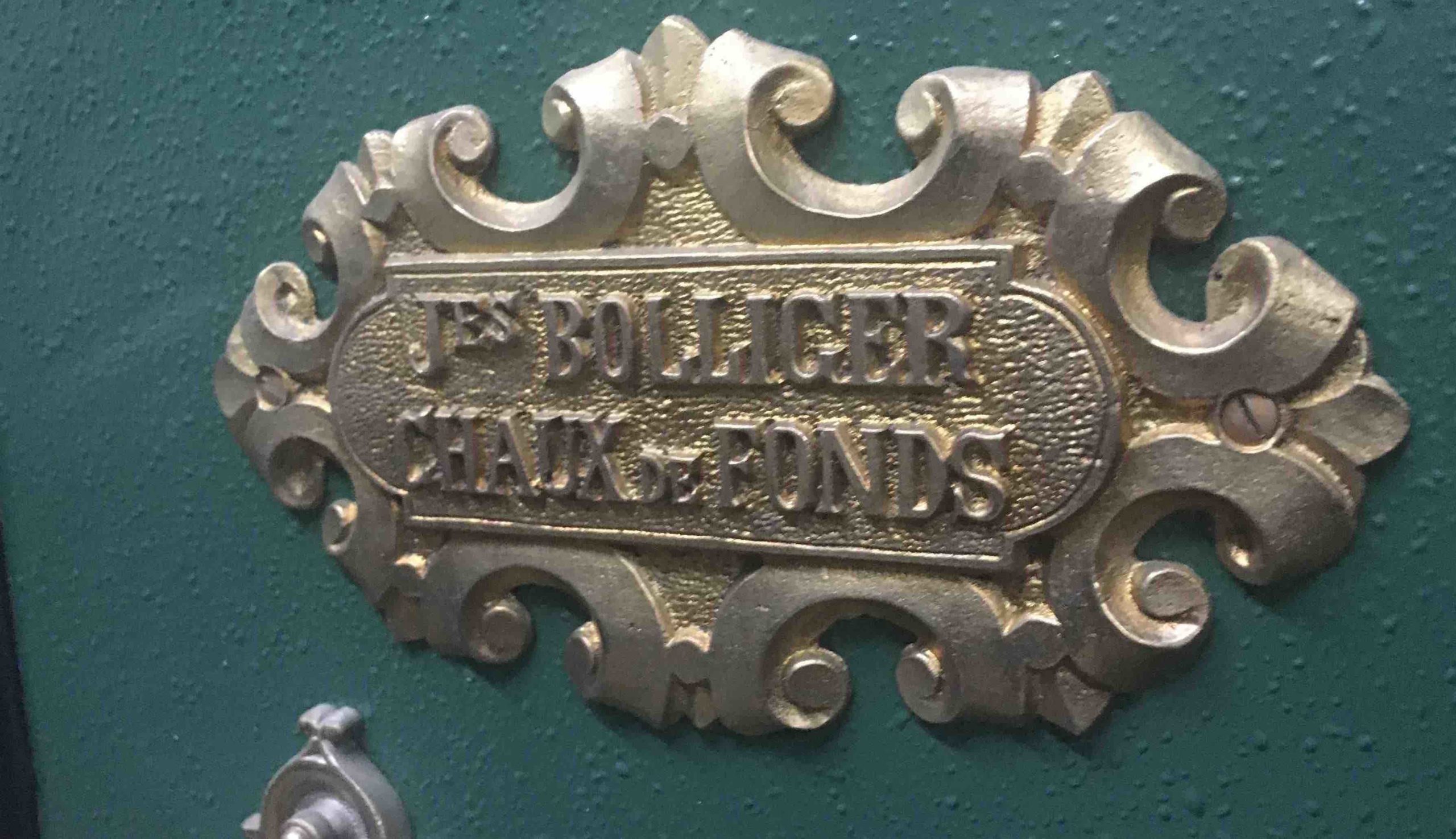 A fame, a spirit
People come here from all over, and beyond the word of mouth, the TV and newspaper coverage, there is this incredible life of Mr. Jean Ferner, the master of the place, recently gone for age-related reasons. A former magician and artist, an example of generosity and humanity, he is the one who founded this Ali Baba's cavern which could be used as a backdrop for the world' s trendiest fashion shows as well as the most avant-garde photoshoots.
In this gigantic and high-ceilinged hall, in its lateral or external extensions as well as in its basements, there are thousands of safes that satisfy the 5 different security levels. Yes, the omnipotent insurers will tell you exactly how much money you are allowed to deposit in these safes, according to whether it is class 1 or 5. They are the ones who define the standards. There are chests here by the thousands, of all sizes and shapes. Some of them are still in their vintage condition and, clad in lightweight wood, look like dressers or cupboards, with their history, their secrets, such as this decorative face bar that moves to reveal the lock. Everything is shielding here, all is tonnage too. And why not, for the current locks, the use of electronics comes to increase the usual mechanical security.
The demand does not falter
I pushed open the front door and got lost, both in my thoughts and in the walkways. I was saved by Michel-André Ryser, a figure known for his national travel agency, Croisitour, and his flights to Corsica from Les Eplatures airport. He ventured into this colossal space, like the entrepreneur he is, to ensure the transition between the founder, his family and this quite constant market request…
His phone has not stopped ringing. Because, fully restored, and reconditioned to the highest standards, a safe here is worth at least 50% of a new one.. And since it never dies (destroying it costs about CHF 1.00 per kilo, which is almost the price of a restoration), there is not a single player in the watchmaking, jewelry, pharmaceutical, banking, arms or precious stones industries who does not know this holy haunt, a nightmare spot for life's crooks, since Swiss private individuals, and even those from elsewhere, come here to browse and visit.