About North America, including the Caribbean, he knows all the players, all the features and even, from the handlebars of his motorcycle, most of the side roads. His latest conquests? SwissKubik et OneOf!
Interview by Joël A. Grandjean, editor-in-chief JSH® Magazine (Swiss Watch Journal – follow on Instagram)

This man is like New York, he never sleeps. He is juggling the time zones of his large business territory as well as the habits of the Swiss watchmaking industry. He is regularly sharing with me the latest news and secrets related to my business neighborhood.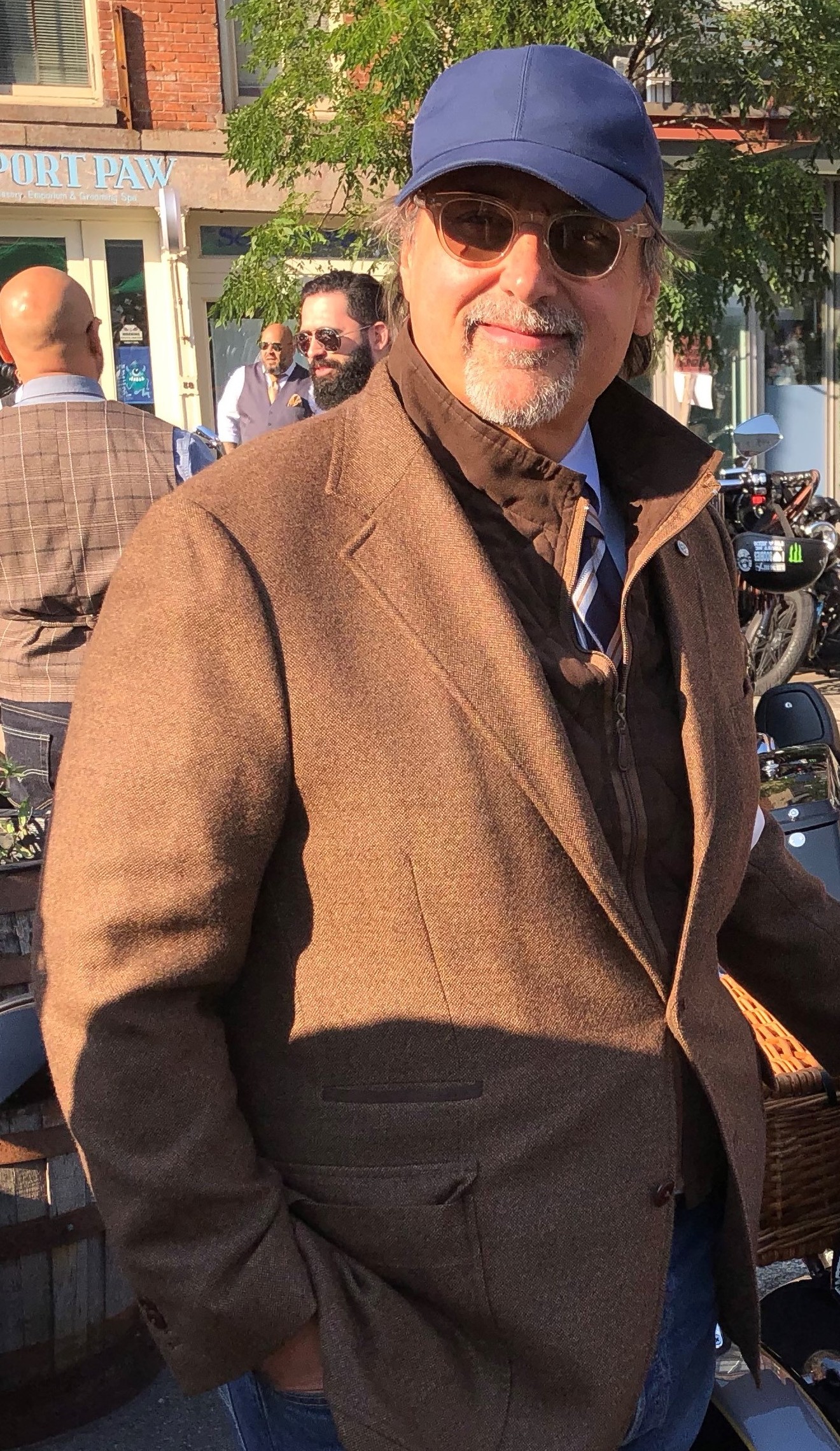 Being a distributor, a challenge against the current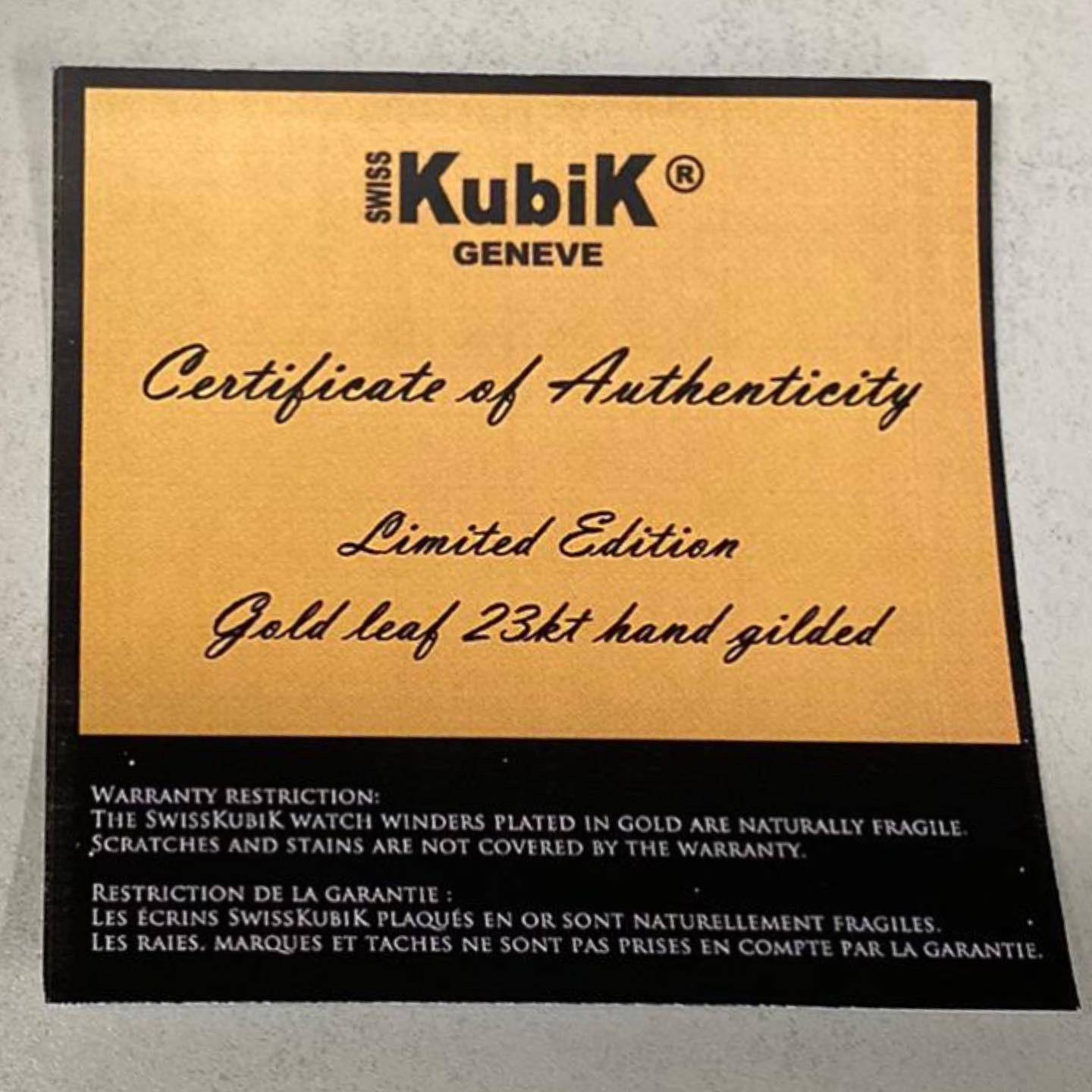 Our first meeting? He was Head of the Piaget boutique in Rue du Rhône in Geneva. Then he became Manager of the Swiss market and of Piaget Japan. Finally, having been naturalized as an American in 1991, during his studies, he settled in the United States with his wife and children. About the City of Calvin, he still has the reflexes of good addresses and trendy corners. Like for example this "Âge d'Or" restaurant, the oldest pizzeria in Switzerland, whose interior has remained unchanged since 1961, the year of its establishment in the Rue Cornavin. Although I was a neighbor of the location, I passed in front of it without paying attention, not imagining that it would house the HQ of our Swiss meetings.
While most of the major Swiss watch brands have decided to spare their distributors, preferring to open subsidiaries or go directly to retailers, or even to numerous and improbable agents, Alexis Sarkissian founded Totally Worth It in 2004. In fact, it was his wife – who is never far away – who came up with the name and logo. The difference? A distributor assumes the financial risk, he pays cash, he buys by wetting his shirt.
Knowing people, being interested in people
Such is his credo, to which he adds an unbroken passion for fine watchmaking and, incidentally, for anything that might tickle the fancy of a refined gentleman driver: a collection of pens, vintage motorcycles and the perfect consumer's carpe diem manual. In fact, he's currently on a roll with the SwissKubik watchwinders. He is even designing, before the 2020 holidays, one of these cult cubes entirely covered with real gold leaf. A US-only series! He has also just become enamored with OneOf, watch accessories that allow the precision of a watch to be measured with a cell phone or via a more sophisticated station installed in a point of sale in search of a customer experience..
I usually call him before each exhibition, because he can tell me the exact number of Americans who are planning to come. He knows them so well that he can also quantify in number of days or even weeks, their slightest payment habits. He is still my valuable trend indicator.
Alexis Sarkissian, when was the first time?
I first learned to read the time in children's school Marie Thérèse in Geneva when I was about 5 or 6 years old.
Are you always on time?
Almost always with clients and friends. Always with my children and my wife!
What is the worst delay you can remember?
The first date at the Uni in Pennsylvania in January 1986 with the one who became my wife. In -20° weather, I waited for her in my Jeep for 30 minutes in the wrong place, complaining about her delay, while she was under 1 meter of fresh snow with a skirt. She scolded me and after that, never late again!
Was there a delay or an advance that allowed you to avoid the worst?
Yes, within a thousandth of a second, riding a motorcycle on a highway in Tokyo, I was going to be crushed to dust. Sometimes life is just a matter of time.
Is there a delay or an advance that allowed you to experience the best?
I got into watchmaking thanks to a delay in my 4th interview at Philip Morris in Lausanne. I got a job the same day at Piaget and I stayed there for 15 years. Imagine selling cigarettes instead of the most beautiful timepieces in the world…
What was your longest day?
Waiting for a flight to Hong Kong at the Calcutta airport. Five hours felt like fifty, as soon as I was tanned and they thought I was an NRI (Non-Resident Indian) with whom everyone was chatting. As a result, I had 89 new friends. Jolly good time!
Apart from a timepiece, what design do you consider to be the most timeless?
An old Harley-Davidson Heritage Springer that my wife has offered me for my 50th birthday. I look at it with a shudder of joy in winter and ride it proudly the rest of the year.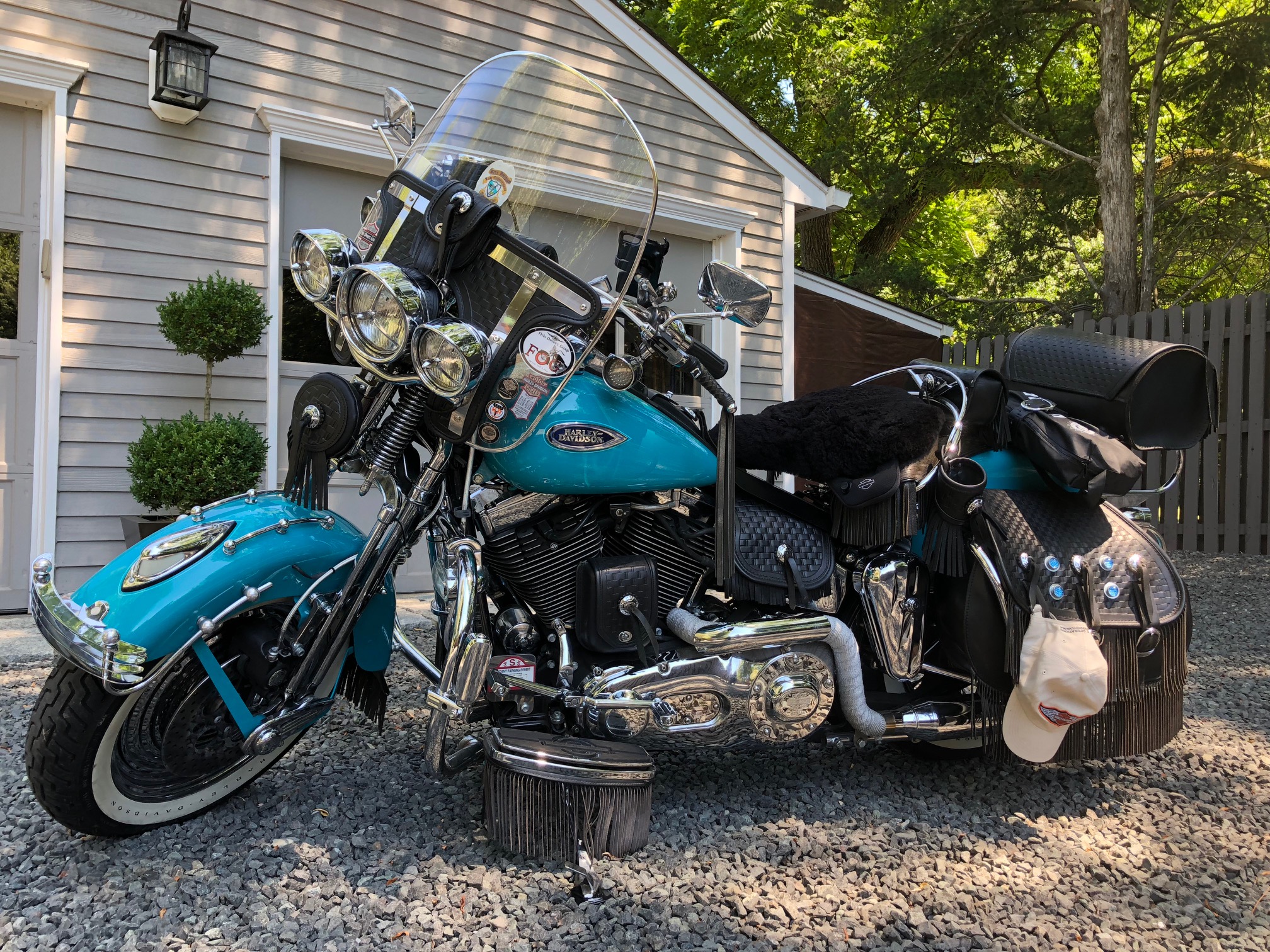 Tell us the longitude and latitude of your birthplace…
Tehran, Iran: there is still longitude but don't look for it, because for a while there is no more latitude! (Ndrl: 35°41'39 N Longitude, 51°25'17 E Latitude)
Name the personal item you would like to remove from the grip of time!
I don't really have an attachment to objects since I had three children. However, I love my little turquoise penknife that never leaves my side except when I fly.
What type of "time wasters" do you fear, those who " consume" your time?
Joker. I have several and I don't want to offend anyone.
If time was narrated to you, book, proverb, quote…
«"Time is money" say the Americans, while for the Europeans "Money is time". As a Swiss-American, I swing between the two: "Money is money and time is time", I don't mix!
A southern proverb says "You have the clock, we have the time!"…
In a strange way, it reminds me of a chorus from Aznavour's Emmenez-Moi: "Take me to the ends of the earth. Take me to the land of wonders. It seems to me that misery would be less painful under the sun". We made a good choice as a family in 2020 to take refuge in the sunny south of the US during the Covid-19 period. I'm ashamed to say it considering the misfortune that surrounds us all, but we had an amazing five months with our family..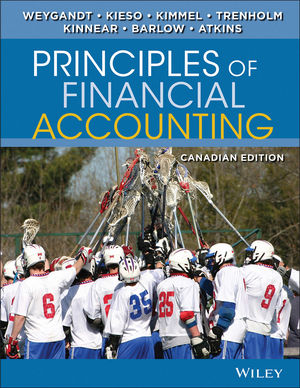 What is the book that took you the longest to read or that you never finished?
"Principles of Financial Accounting".
What is your first memory of a time period, positive or negative?
Growing up, I spent almost all my vacations at camp in Villars. On Saturdays, I would wait impatiently for my parents to arrive to shower me and my friends with gifts.
What are your moments that should never stop?
Holidays, Saturdays, Sundays, my children's birthdays and every 25th of December when the children get their presents.
If you sometimes cry, what was the time you thought you would never stop?
When my father died in 1974, I never stopped.
What is your difference between time and eternity?
"Joker! I don't have time to answer it.
It would take me forever!"
Your first watch?
A Breitling from the 70's that never worked. It was given to me by my mother and bought at Bader in Geneva. I eventually got tired of having it repaired.
If you own several watches, which roles do they play in your life?
I have a lot of them, about thirty, and they often mark important moments when they were given to me, bought or then given to my children.
Which one would you like to have the most, apart from the brands you work for?
Joker! I'm spoiled, if not completely privileged, because I have them all.
Which watch from one of the brands you distribute are you most proud of, and why?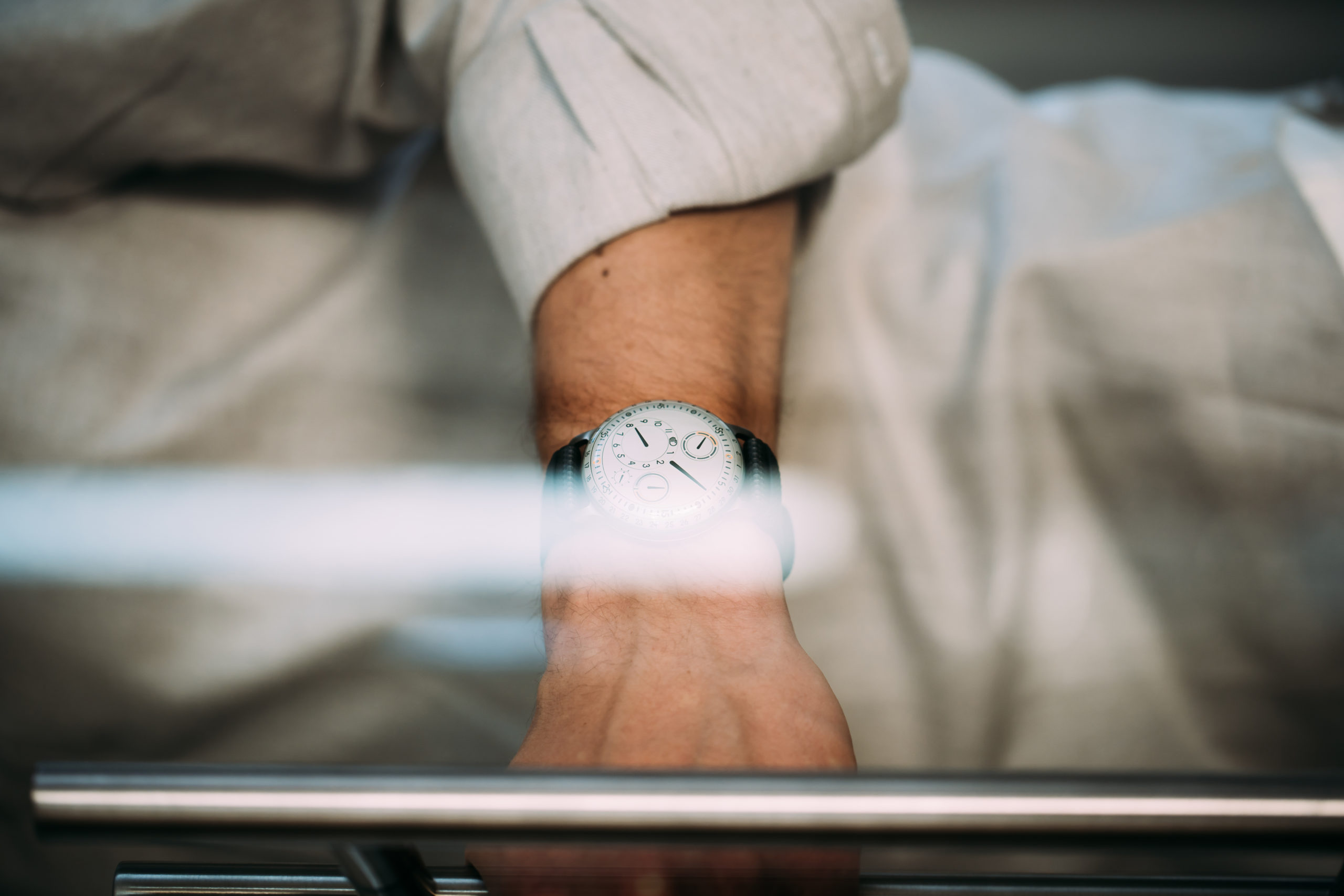 I love my Ressence Type 3. Every time I wear it, I get remarks and it opens the door for some pretty cool talks.
If, without a time indicator, you had to plant a personal device in the ground to show you the time like a sundial, what would it be?
The penknife I have on me. I always have one because I love to tinker.
www.SwissKubikUS.com | www.One-Of-USA.com | www.Ressence.eu