The Track1 SKLT Nominated
The members of the jury of Temporis International Awards 2022 have selected our Track1 – SKLT Edition to run in Temporis Best Start-up Watch category.
Be part of the first International voting process for the Best Watches. The public vote is live on the official site of the competition until September 25th. Every voice counts, and the more voices, the better.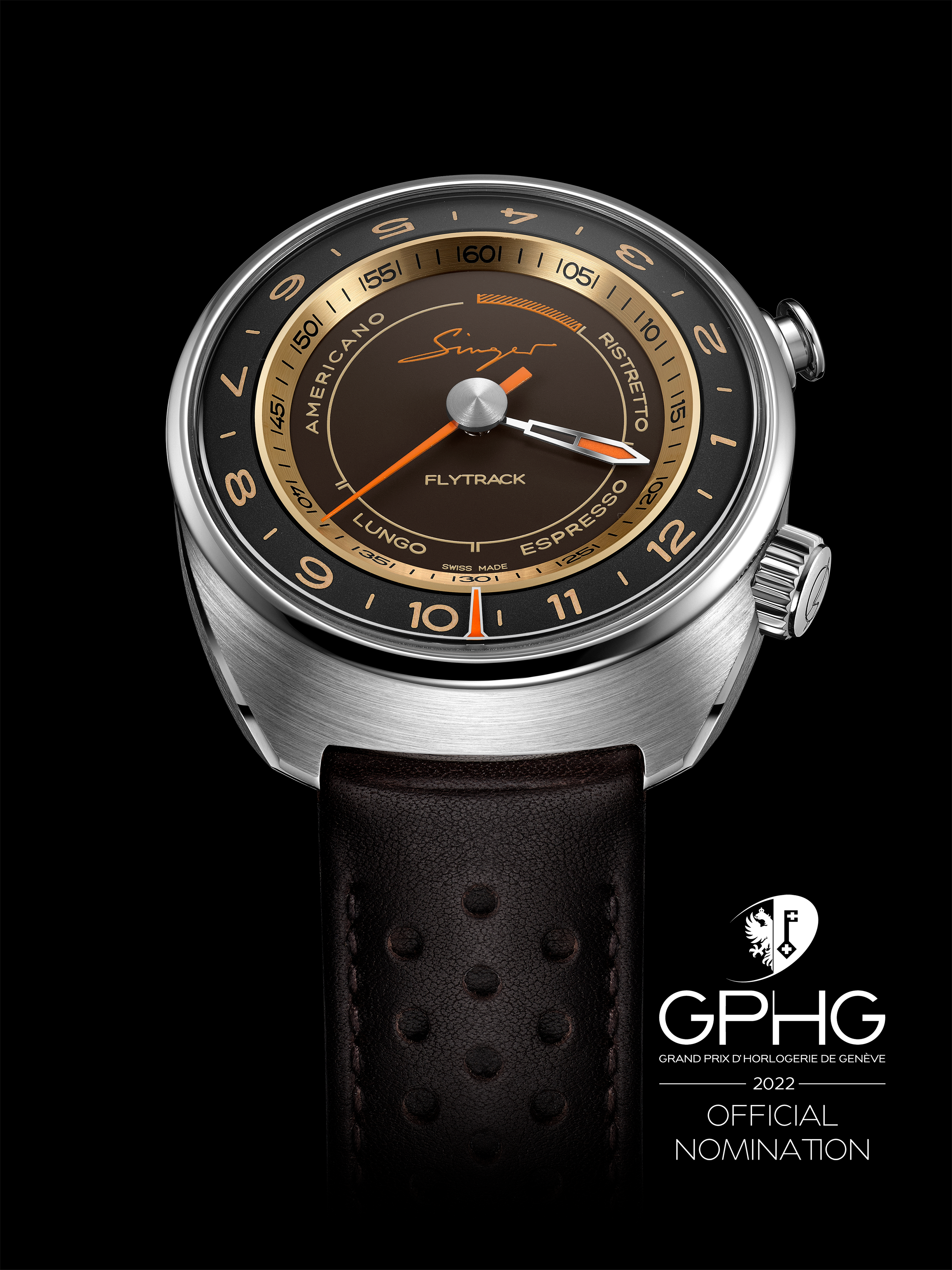 The Barista is running at GPHG
We did it again! Back in 2018, our first chronograph, the Track1 was awarded the Chronograph prize by GPHG. Today, our Flytrack Barista is officially selected among the 6 finalist watches of Grand Prix d'Horlogerie de Genève 2022 in the Men's Complication Category.
We are truly grateful to The Grand Prix de Genève for this latest nomination recognizing the Flytrack Barista from our 'Time Only' collection and our ongoing exploration of the watchmaking world. This watch embodies the creativity and the audacity of Marco Borraccino.