My name is Amandine, I am 11 years old. I am keen on watchmaking and, since the age of 7, when asked what job I want to do, I answer "watchmaker-designer at Bulgari"… In the meantime, I am interviewing people in the sector.
By Amandine, the youngest Swiss Watch Passport columnist
Portrait Amandine | Insta SWP | Insta JSH® | Insta Amandine | Facebook | Twitter | Linkedin
Who are you at the office?
At the office, I am the same as in life. Passionate about my matter, invaded by all kinds of things! Mainly watches, but not only…
And in real life?
It's pretty much the same except that since the boutique is a bit smaller I can go a bit further in real life. But I am running on passion, watches, guitars, clothes, objects in general… It's a good disease where no one gets hurt.
How did you enter the watchmaking industry?

I came into watchmaking maybe like you, thanks to my father who likes watches a lot. Naturally, I was attracted to it. We are still sharing this passion together, but it is really thanks to him that I got into this business.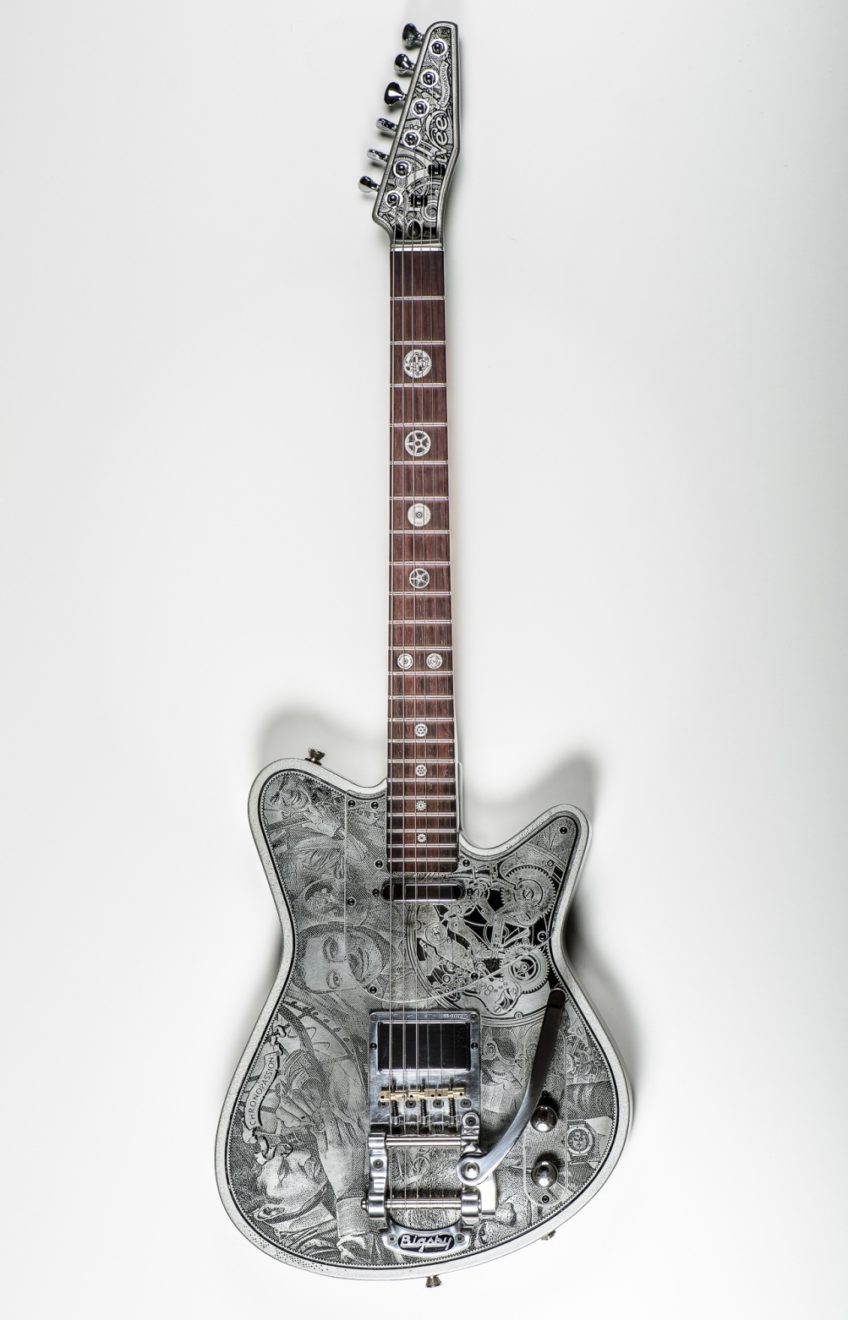 Do you remember your first watch?

My very first watch, it was a mini Lip to learn how to read the time… with 2 concentric indications where you could read one hour less a quarter, one hour plus 10, etc… So it was really an educative watch to learn to tell time and what I remember is that I was very proud of it!
And which watch has the most sentimental value for you today?

My grandfather's timepiece. A Cortebert full calendar that I had restored even though I never wear it.
What would you say to a teenager under 15 to get her/him interested in mechanical watchmaking rather than her/his Apple Watch?

That it's cool and I think, overall, you have to follow your instincts. Most people prefer an Apple watch, but that's okay. You have to be yourself and not do what most people do, which is what you've already got.
If you had to recommend a brand or a model to a teen, what would it be? and why?

There are so many choices… but I would recommend an Undone, a Louis Erard, a BND or a Baltic since in terms of product price and design, it is quite spectacular and satisfying compared to the extremely expensive watches we usually sell and which, in general, are not accessible to young people.
Sustainability? – We were talking earlier about the sentimental value of the watch, typically having my grandfather's watch still on when he's been gone for a long time. And that's the most interesting kind of sustainability, from my point of view.
Are you more of a TikTok, Instagram or LinkedIn person?

Instagram without question.
Which advice would you give me to be able to live my passion and work in the watch industry?
Keep it up!
Can we take a selfie for my album?
Already done 😊