My name is Amandine, I am 12 years old. I am keen on watchmaking and, since the age of 7, when asked what job I want to do, I answer "watchmaker-designer at Bulgari"… Meanwhile, I interview people in the industry. Such as Maximilian Büsser who just received the GPHG's "Aiguille d'Or 2022″ award for his " LM Sequential EVO."
By Amandine, the youngest Swiss Watch Passport columnist
Portrait Amandine | Insta SWP | Insta JSH® | Insta Amandine | Facebook | Twitter | Linkedin

Who are you at work?

So intensely that I arrive thirsty at the end of the day because I didn't even have a glass of water…
And in your real life?

The opposite… Chill, very chill…
How did you enter the watchmaking industry?

By pure chance, a long time ago, during my first year at EPFL, when my parents wanted to give me a watch for my 18th birthday and I discovered that people were paying astronomical amounts of money for an "obsolete technology" (a mechanical movement). I was really baffled…
Do you remember your first watch?

I was 7 or 8 years old. A small mechanical hand-wound Jean Perret watch (Editor's note: see below an old advertisement of this brand for ladies' models), which I used to wind in my bed every night in front of my father before he would say good night to me (and I would quickly charge the tritium of the dial under my bedside lamp before he would turn it off…). I remember that the crown was very painful for my fingers…
And which watch has the most sentimental value for you today?
Our Horological Machine No4 "Thunderbolt" released in 2010. The piece was completely crazy in concept, design and movement. The watchmaking industry had never seen anything like it. My head was telling me that no one would have the courage to buy it… Which meant I was going to push MB&F straight to the wall after having narrowly survived bankruptcy in 2007 and 2009… I was scared and felt very, very alone. Retailers, as expected, were very fearful and hardly ordered any during Baselworld. And a few days after the launch in June a miracle happened: it was a worldwide plebiscite. None of the 100 pieces (delivered in 4 years at a rate of 25 pieces/year) has ever stayed in the shop long enough to be seen. The HM4 Thunderbolt has taught me that I need to trust my instincts and that somewhere out there, there are people crazy enough to follow me on my craziest ideas. I can't thank them enough..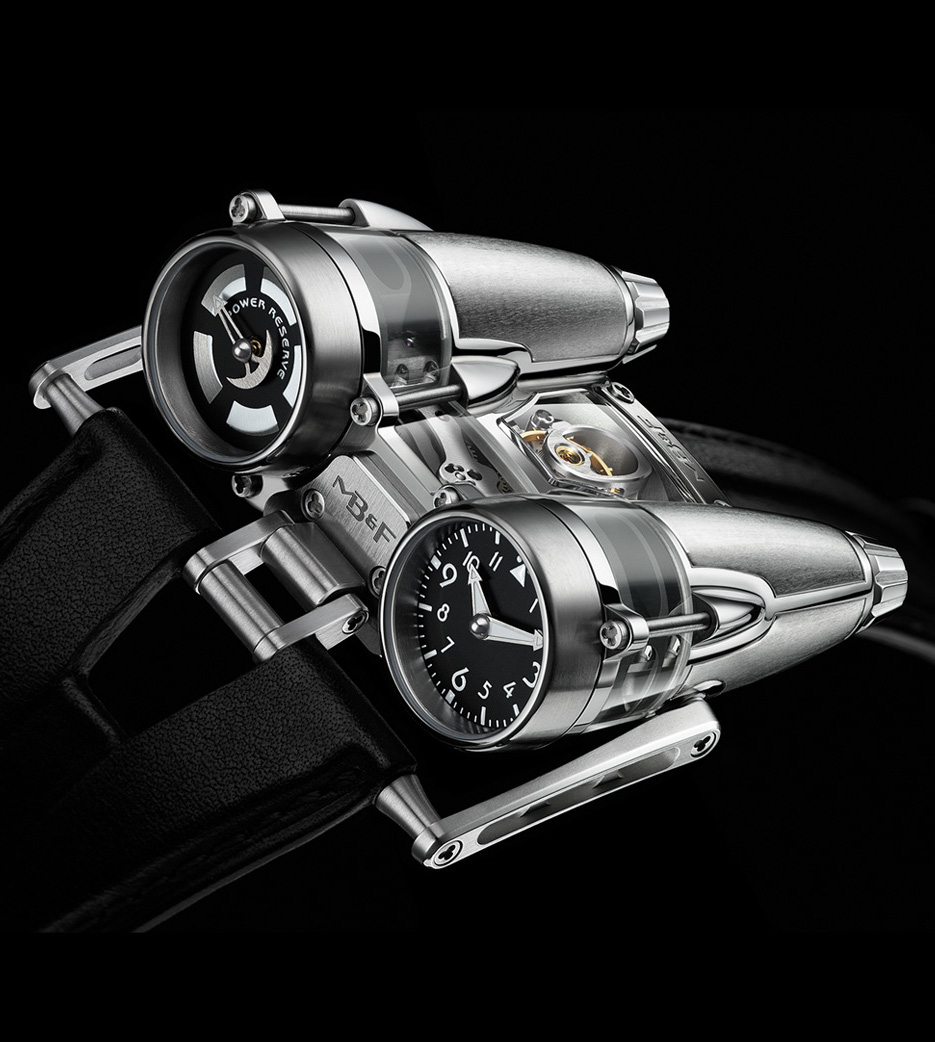 Are you making watches for young people?

Especially for the young at heart! Our motto is "A creative adult is a child who survived".

What would you say to a teenager under 15 to get her/him interested in mechanical watchmaking rather than her/his Apple Watch?

That there is so much more pleasure in desiring an object that is useless but full of beauty and humanity than something that is useful and will be thrown away after 18 months…
And what are your brand's assets to seduce him/her?

The process of developing any product at MB&F begins with the question "wouldn't it be cool if…". I think this generation can understand this way of thinking, of creating, more than anyone else.
There is a lot of talk about sustainability, what does that mean to you?

That our creations can be repaired in a hundred or two hundred years… In a world where everything is thrown away very quickly, there is nothing more sustainable than a beautiful watch movement.
By the way, are you more of a TikTok, Instagram or LinkedIn person?

Half Instagram and half LinkedIn… I just want to learn, discover and share what amazes me.
Which advice would you give me to be able to live my passion and work in the watch industry?

The key in a first job is not the title, the potential career or the salary, but what you are going to learn. Use the years before your first job to find out what you would like to learn.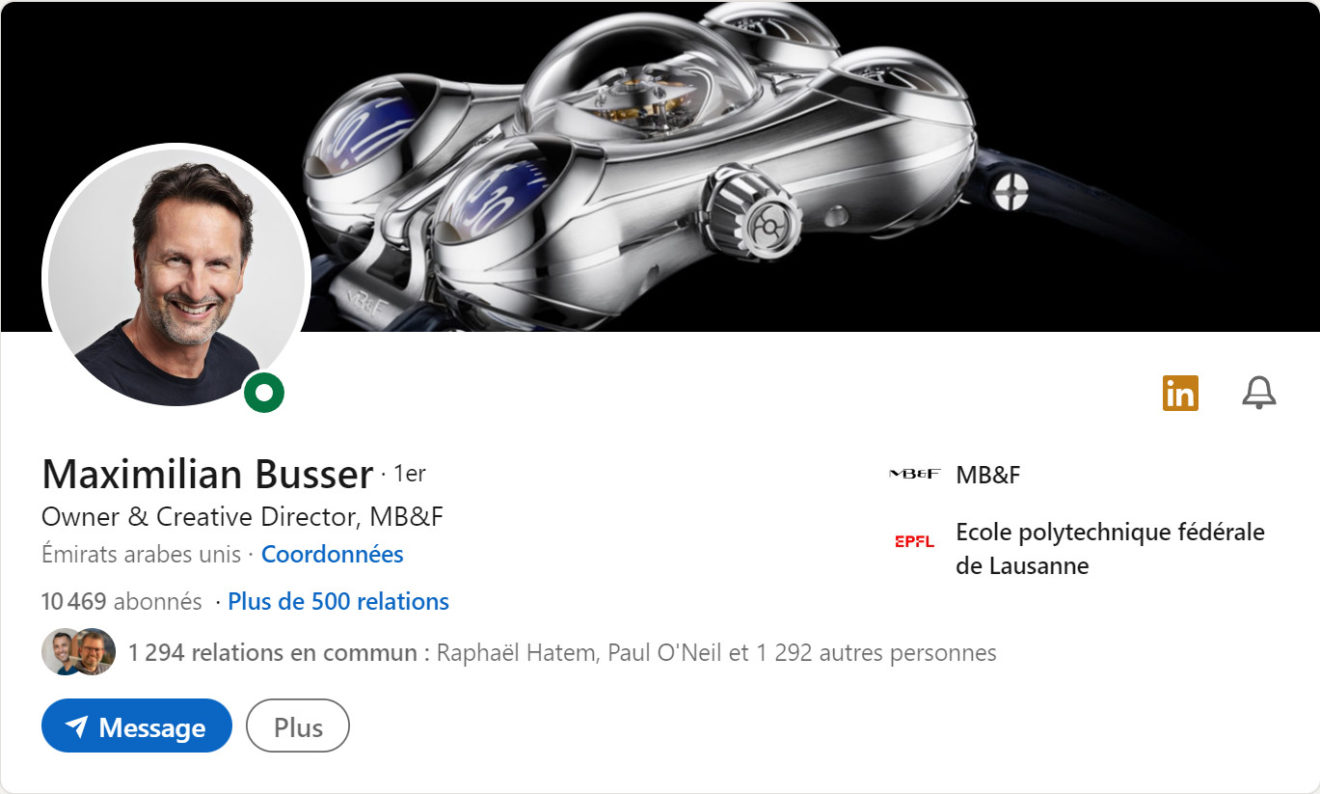 Is there a message you would like to pass on?
I wish more people who work in my field would love watchmaking as much as you do…
Can we take a selfie for my album?

Of course!