When you move from "Micro" to "Nano", motor size matters a lot! That's what Badeco Genève is explaining today which for over 50 years is producing micromotors for the leading names in the watch and jewellery industry.

Philippe Perret du Cray / JSH® Magazine & Swiss Watch Passport's Partner
Insta SWP | Insta JSH® | Facebook | Twitter | Linkedin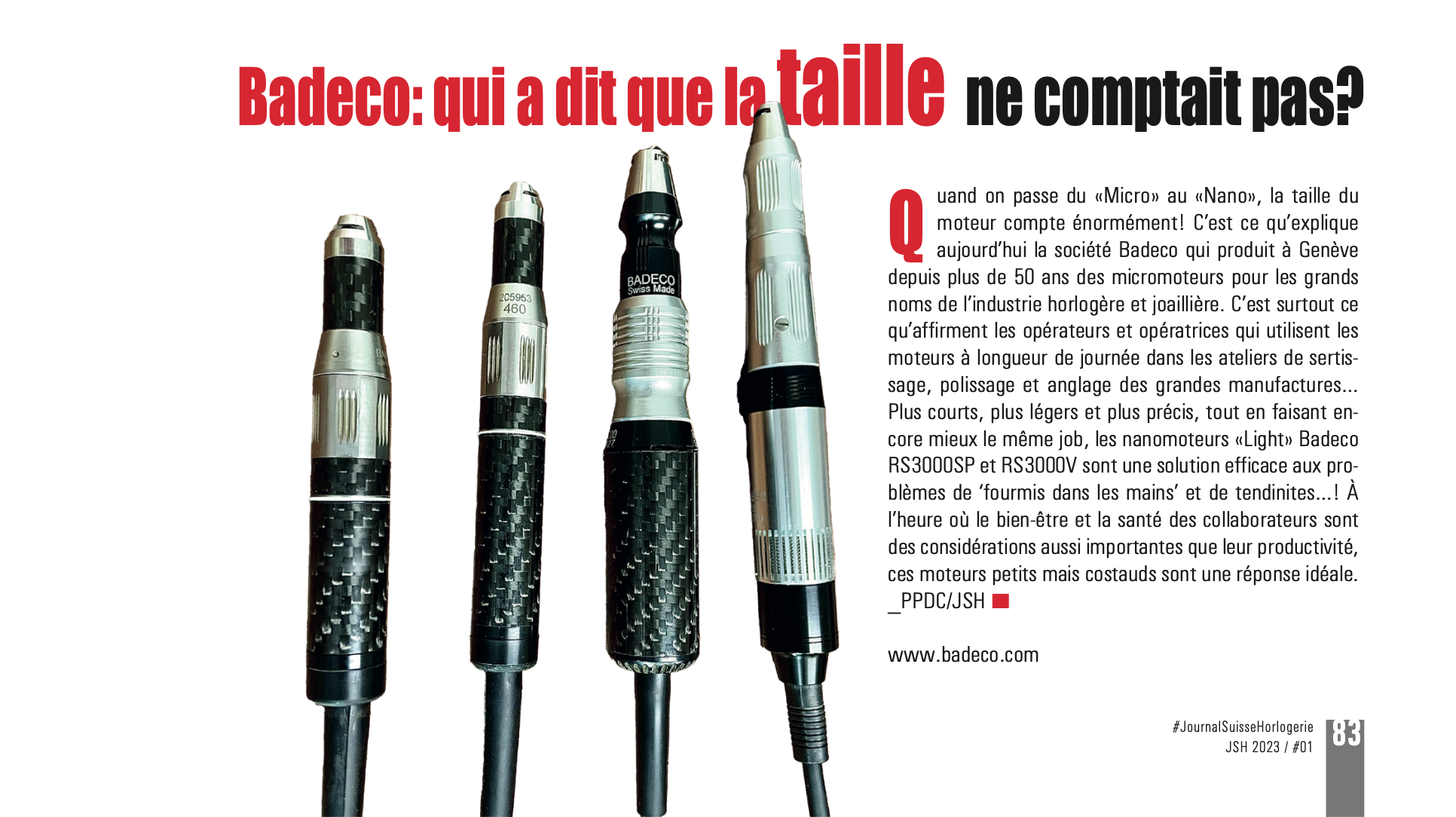 This is especially true for those operators who use the motors all day long in the gem-setting, polishing and chamfering workshops of major manufacturers… Shorter, lighter and more precise, while still doing the same job better, the Badeco RS3000SP and RS3000V "Light" nanomotors are an effective solution to the problems of "pins and needles" and tendonitis…! These small but sturdy motors are the ideal answer today, when employees' health and welfare are just as important as their productivity.
Try out these motors on the EPHJ booth? Generate your entry badge